This is what DVD player remote controls are like in reality, and what I think they should actually be like.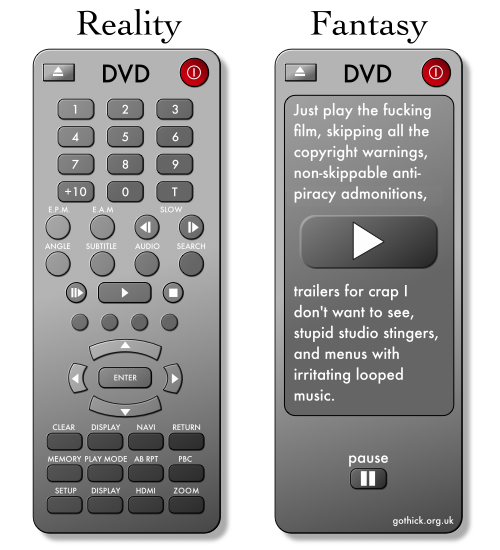 Credits: Most of the work for this was done in Lineform, but I grabbed it into the Gimp to bump-map the buttons into a 3D look at the end.

Remote From Reality by Matt Gibson is licensed under a Creative Commons Attribution-Non-Commercial-Share Alike 2.0 UK: England & Wales License.
Based on a work at gothick.org.uk.