As is traditional, here are my favourites of my own photos of 2013. Not necessarily the best photos of my year, technically, but the ones I like the most.
---
January: Esplanade Road. Portishead. Taken on a tired, headachy day when I told myself that I might as well go and do something creative as mope around the house.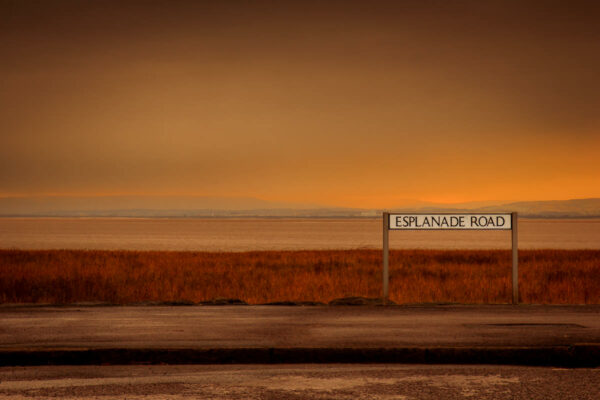 ---
February: Poole's Wharf Sunset. Bristol harbourside, taken from the top deck of the Grain Barge, during evening drinks with my friend Emm.
---
March: D'Accord. One of the first days of the year when it was warm enough to draw people to sit around the Arnolfini in the sunshine. I normally see this accordion player in Clifton Village; I'm not sure why he was playing on the ferries that day…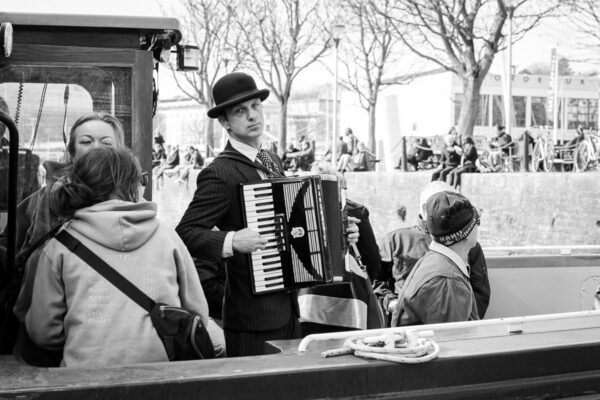 ---
April: Tree Elf. Aforementioned friend Emm, snapped on a walk in Weston Big wood.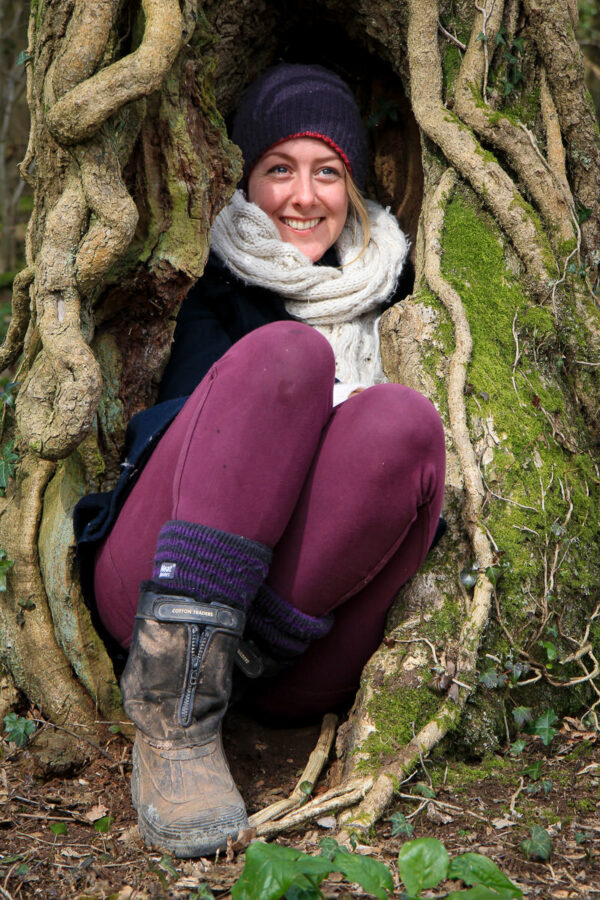 ---
May: Loch Fyne. I shot this during a brief stop on the trip between Glasgow and the Islay Whisky Festival.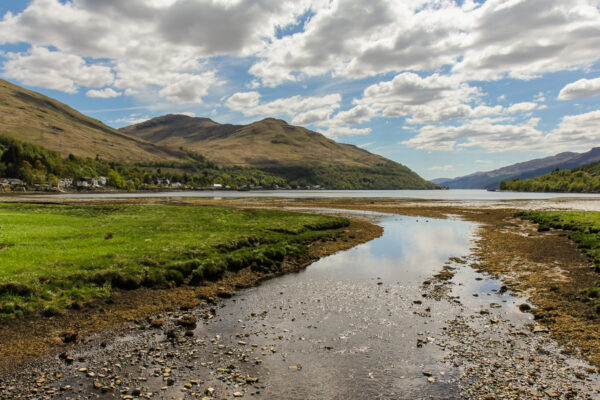 ---
June: Dunlin. A lazy afternoon on Bristol harbourside. Probably taken from virtually the same spot as #3. I don't hang out there so much now, as my drinking partner-in-crime moved out of town :(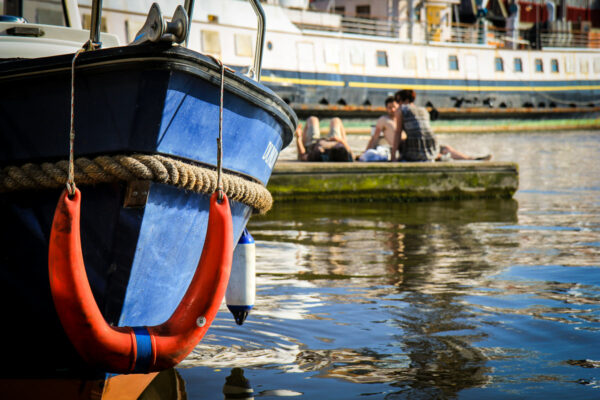 ---
July: Joy Hill. I'm thinking of moving out of Hotwells. Sometimes that makes even the most mundane, car-lined streets I know in the area seem pleasant and nostalgia-tinted.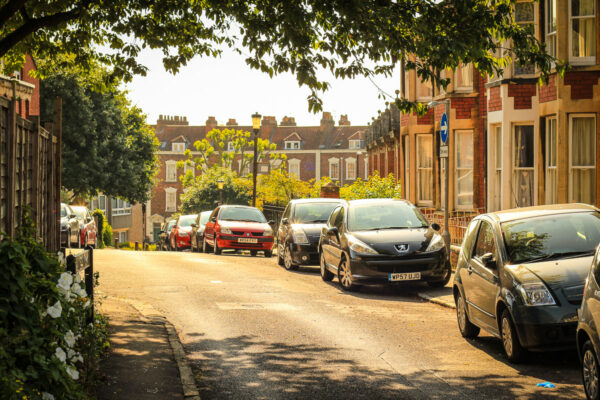 ---
August: Mass Ascent. I always try to get to a dawn launch at the Balloon Fiesta. This photo is the most popular I've ever posted to Flickr. It dropped straight onto the front page in Explore, and picked up 700 "favourites".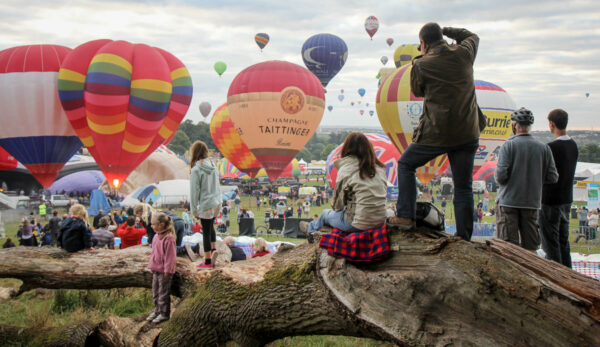 ---
September: A Snap from the Way Home. I love the view from that little grassy spike of land that sticks out into the Avon. This shot was taken on the way back from El Rincon, on North Street, after a friend's birthday party. I took the tripod and camera with me specially, as it looked like it would be a good night for photography on the way back.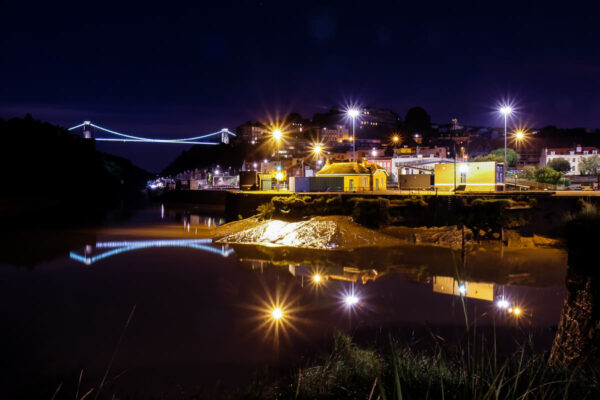 ---
October: Umbrella Girl. Working on a brief contract in an office on Victoria Street, I knew it'd be pretty dark on the way home, and I also didn't want to weigh myself down, so I opted for the "Nifty Fifty" lens. On this shot, even at ISO 1600 I had to open up to f/2.0 to get enough light, but that also helped isolate the subject.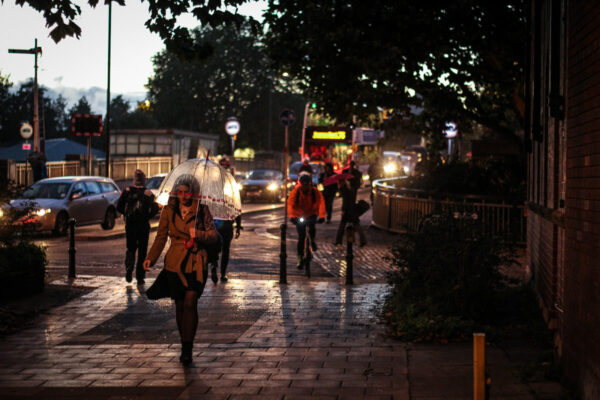 ---
November: Sometimes, "healthy" just doesn't cut it. I do sometimes shoot indoors. These were probably the best fried eggs I've ever made. I'm glad I shot this quickly enough that they didn't get cold.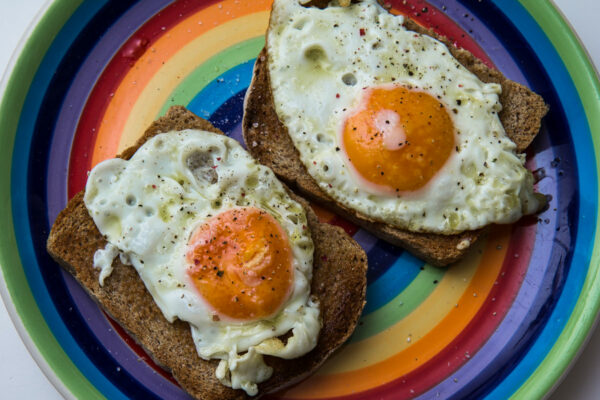 ---
December: Crossing. It took me about half an hour to clean the Severn Estuary sludge off my boots after walking out as far as I could to get this picture of the Second Severn Crossing.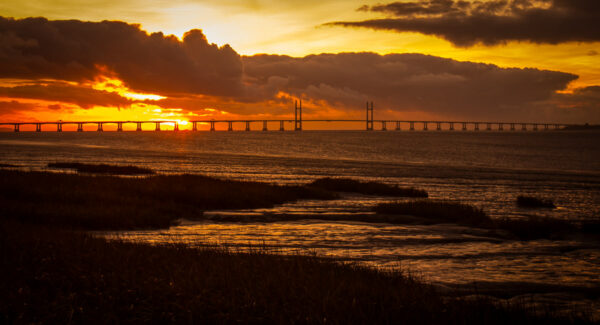 I did get out of Bristol more than it seems this year — part of the problem is that I took so many photos on one jaunt to Cornwall that I've not actually faced up to the task of processing them yet!