I love my big DSLR. But the problem is just that — it's big. With a decent zoom lens, a full-frame Canon DSLR is pretty unwieldy.
After umming and ahhing for many months, I finally bought a decent little camera as a daily walk-around. A camera that's small enough to stick into my rucksack, or even into a jacket pocket, but whose results aren't too shabby when compared to a good DSLR.
Given my love of the old-school Lordomat rangefinder that I've got, it's no surprise that the Fujifilm X100T—Fuji's "electronic rangefinder" — was high on my list of candidates. After more research, and seeing some amazing shots by other photographers, I didn't need to spend long with it in a shop to make my decision.
And I'm having no regrets at all. It's light, it's gorgeous — I've had a lot of comments about how lovely this camera looks, from photographers and non-photographers alike — and it really does take an excellent picture. The non-interchangeable lens — an f/2 fixed focal length 35mm equivalent — is lush, and it's given great results in broad daylight (with its built-in ND filter and 1/32,000th electronic shutter) and in low light.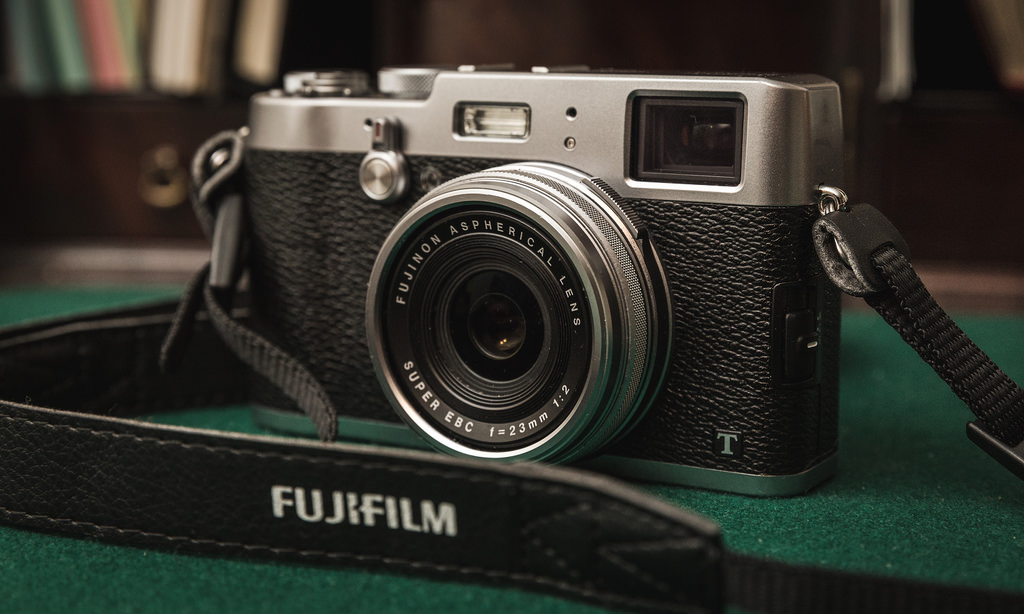 All I've really managed so far is to wander around Bristol in what little spare time I've had and take a few snaps here and there, but for what it's worth, here's a bunch of my early test shots. Enjoy! I know I have…