I have an old Kindle 3. It's almost exactly six years old, in fact: I reviewed it here in October 2010, a month after I bought it. It's old and tatty and I don't use it any more, but I don't want to throw it away. As well as my usual clinging to hardware that's not actually dead, back in 2010 I got it signed by William Gibson, which adds to the sentimental value: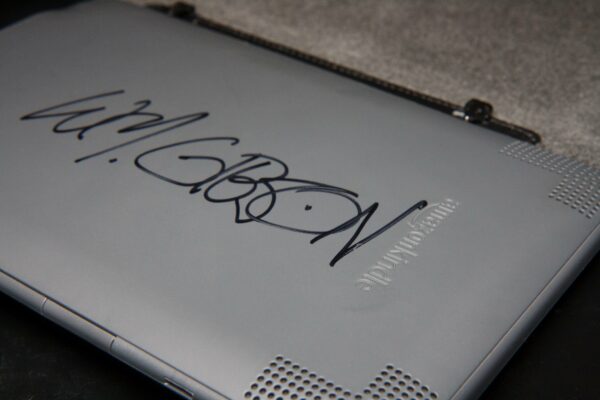 So I'm doing something with it at the moment; a minor bit of hacking which I may explore in another post soon. This post is to share something I built during my prototyping. I got distracted and went a little over the top, and produced a Sketch of the Kindle 3 (later known as the Kindle Keyboard.)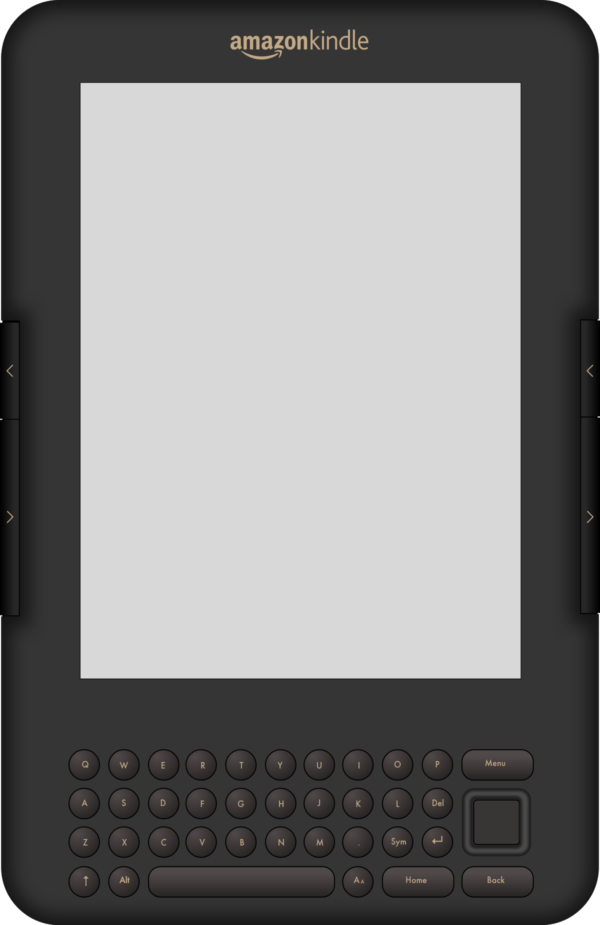 So, just on the offchance someone might find a vector graphic of an obsolete Kindle useful (after all, I just did…) you can find my Sketch document here. It's not perfect — in particular, I used Optima for the keycap letters, which is a little off — but I think it looks pretty good for a quick prototype background. Thanks to WikiMedia Commons, whose SVG Amazon Kindle logo I used.