As with many of us, I'm sure, I didn't find 2016 the best year ever. I did still try to make an effort to take photos, though — recently reinforcing that by starting a 365 project.
Here's my traditional annual roundup — one photo for each month of the year. Not necessarily my best photo, but the one that conveys the month best, as I remember it. Click through for the full size.
January
Whiteladies Road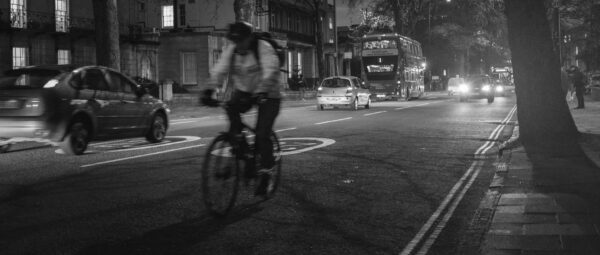 Having a 9‑to‑5 job in an office made photography a bit tricky in January's dark days, but I persevered, snapping this one, hand-held, on the commute home.
---
February
Eyes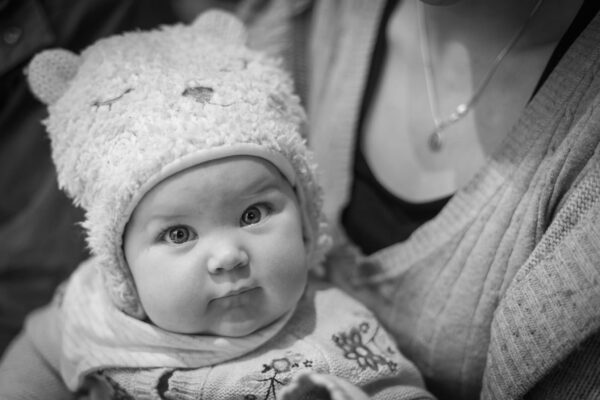 Here's my friends Emm and Matt's little girl, snapped on one of their visits to Bristol.
---
March
Book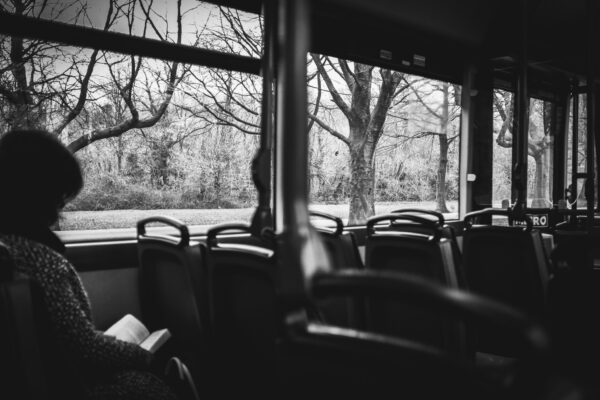 Another commuting photo, this one from the bus to work. Buses in Bristol are generally pretty awful, but the Wessex 505 was surprisingly survivable of a morning.
---
April
Distant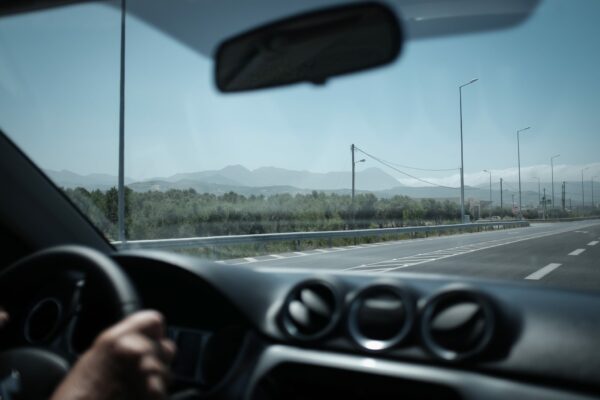 My Dad's hand on the wheel, taken on a trip out to Crete to visit my parents.
---
May
Grain Barge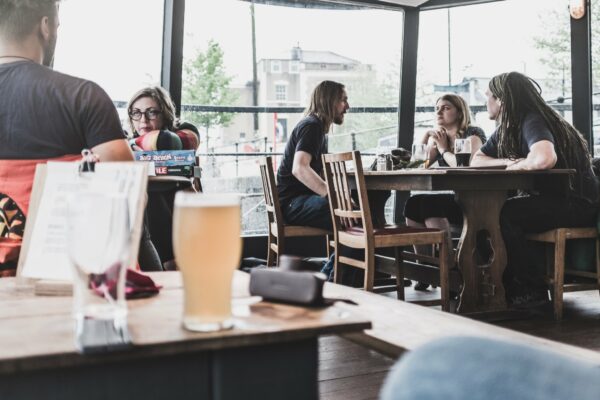 The sun finally turned up in Bristol, making trips to the Grain Barge mandatory.
---
June
Backyard Bamboo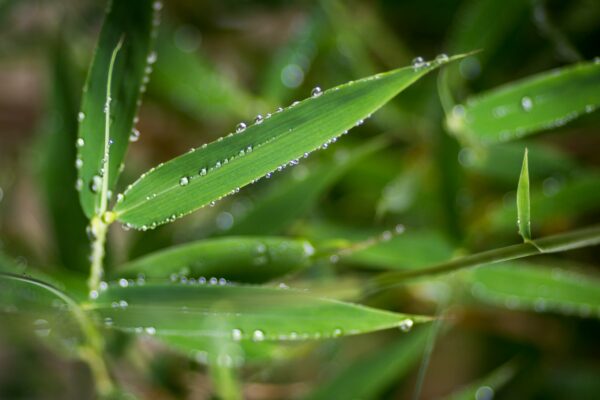 I bought some bamboo to add a different texture to the back garden. I didn't know how pretty it got when rain fell on it until I went out into my little courtyard garden one June morning and spotted it looking like this.
---
July
Membury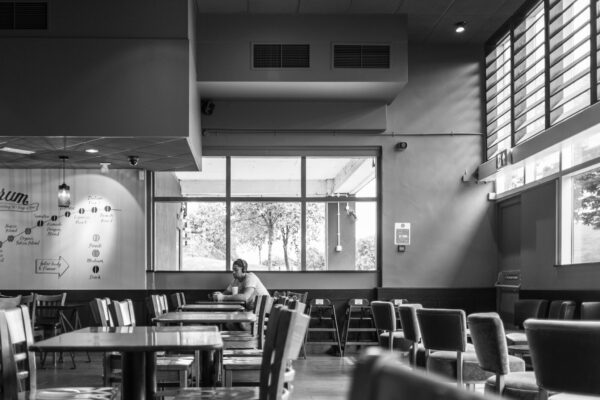 Oddly, although I took some nice pics of Aldeburgh, Southwold and the holiday cottage we stayed in on my old-Uni-friends' annual get-together, it was this photo I took on the way home at Membury Services that I think I liked best photographically.
---
August
Moment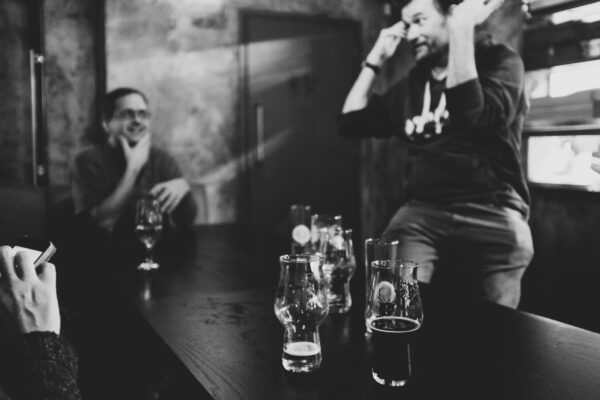 Speaking of old friends, August's photo was taken at a little meet-up of old friends from Flickr.
(I'm in two minds about Flickr right now. Yahoo!'s stewardship has seen it sink further and further into yesterday, and I've not really been enjoying my duties of looking at the Bristol group pool, as one of its remaining moderators. 2017 might see me move away from Flickr and towards something like 500px.)
---
September
Causeway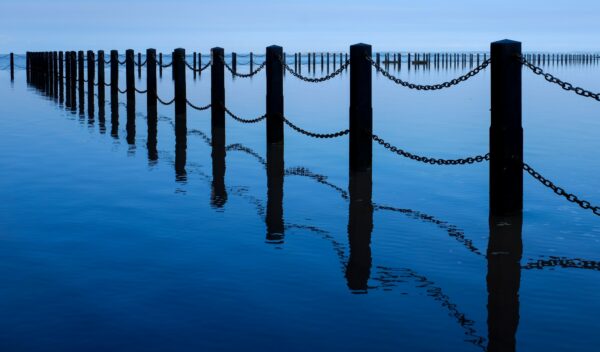 I took a few local jaunts away from home this year. I'd never really explored Weston-super-Mare before, and I enjoyed it a lot. This is the causeway that forms the seaward wall of the Marine Lake.
---
October
Corpsing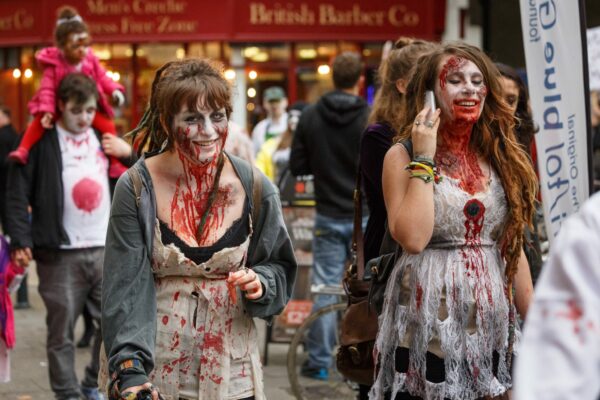 The Bristol Zombie Walk is always good for a bit of photographic fun. My friend Paul and I went together. I took this shot on the High Street as the parade lumbered past.
---
November
Ellen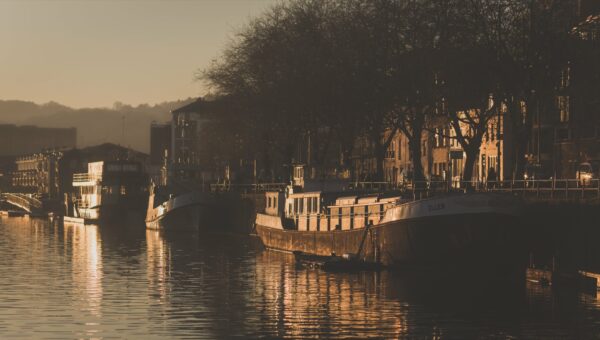 November saw a lot of excellent harbourside walks in beautiful light. The barge Ellen is headquarters and maintenance platform for Bristol Community Ferryboats. This was shot with probably my favourite Canon lens, the 135mm f/2.
---
December
Beaming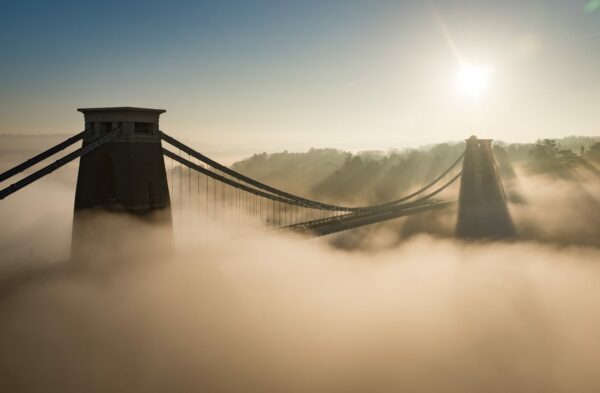 I've taken quite few good pictures this month, I think, but I still like this one, taken right at the beginning of the month, the best.
---
And that's my round-up of the year. I'm not sure I've been that happy with my photography this year, and I'm hoping for better things next year. I just seemed to lose a bit of my excitement about photography. Perhaps my new year's resolution should be to find some ways to get it back…