Unsurprisingly, I haven't travelled far in 2021, sticking as close to home as possible for most of the year. I've also found that sticking to routines has helped with my mental health, which has restricted my wanderings even more, despite my One Mile Matt project.
Even though you'll detect some similarities in the images and themes, though, one other routine I'm sticking to is to post my favourite photos of 2021, sticking to my rule of one single photo per month. As always, click through for the higher-resolution versions.
January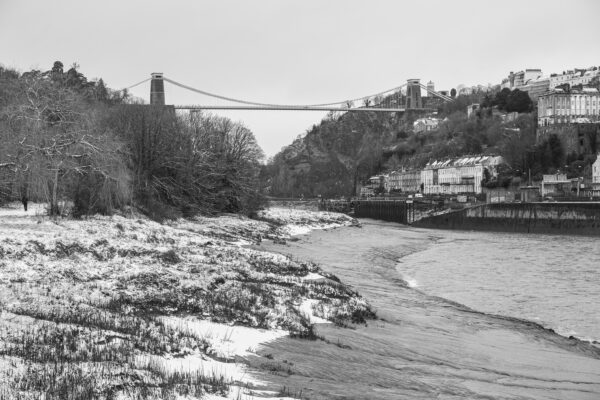 A niveous scene to get us started. This was snapped on 24 January, on a walk with my friends Sarah and Vik. There was more than enough snow for people to be out making snowmen, which was nice to see.
February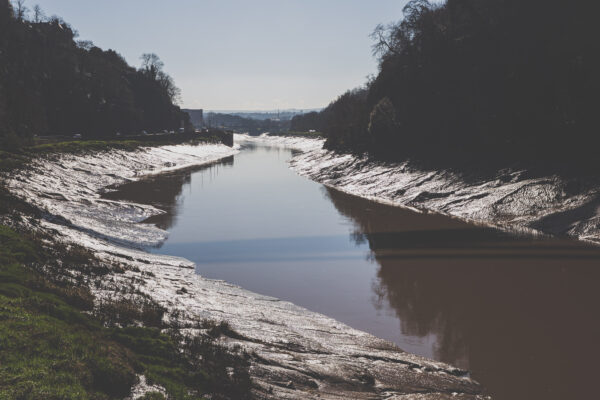 We're already seeing a bit of a theme, aren't we? This time I'm standing under the Suspension Bridge, looking back. This was from one of my One-Mile-Matt wanders with my friend Lisa. We also explored a disused railway tunnel and ambled around Clifton afterwards.
March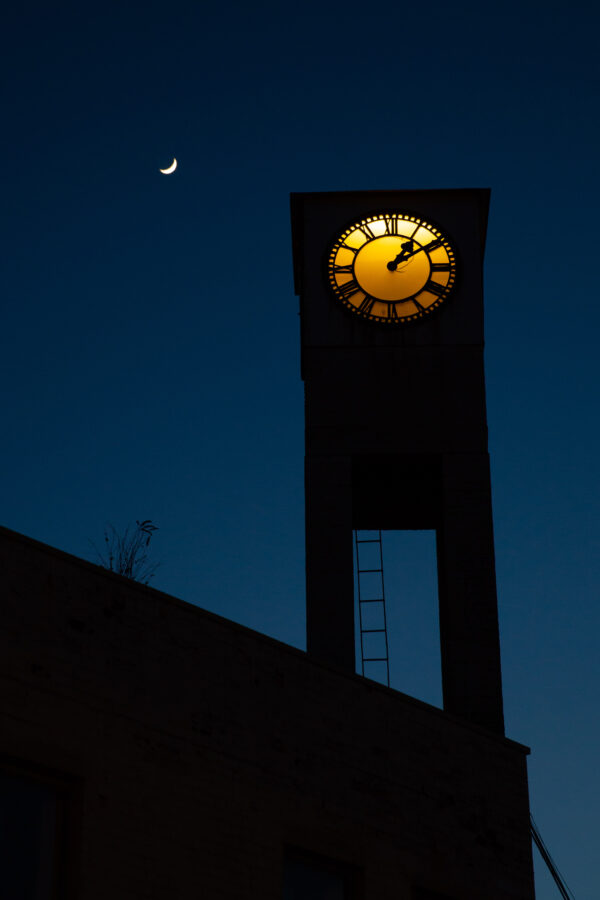 Another harbourside snap here for March. I'm glad this one came out well. I knew it would make a great photo as soon as I came across the scene, especially with the moon in the background, so I did my very best to make sure I got as good a snap as I could, despite being tripodless at the time. The clock tower here is on the top of the former Charles Hill offices at Albion Dockyard. This is the same building that bears Banksy's The Girl with the Pierced Eardrum.
April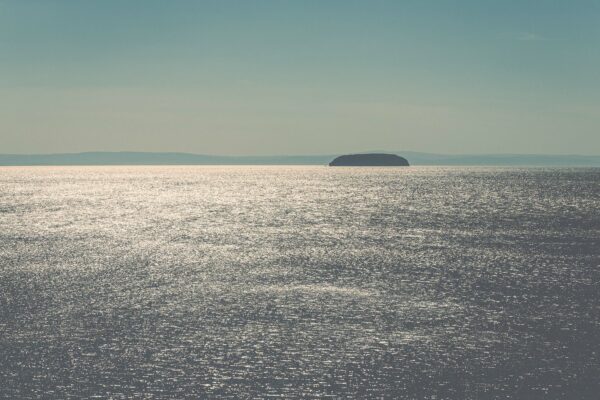 At last we get a little further afield with this pic of Steep Holm, taken from the end of Sand Point, Somerset, on another walk with Sarah and Vik. I really love the shimmery mood of this one.
May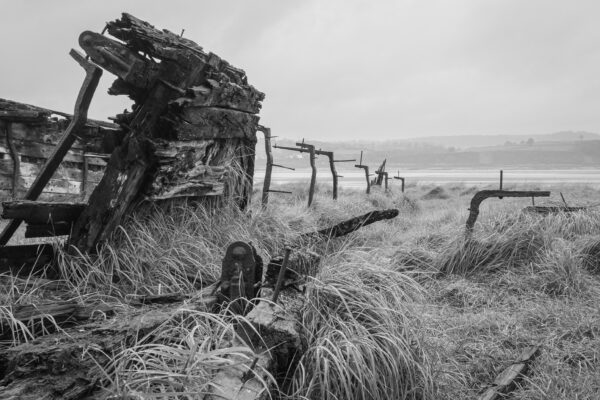 And another Sarah and Vik walk! Sarah had always wanted to see the Purton Ship's Graveyard, so we went along to Sharpness and then walked along the length of them and back.
June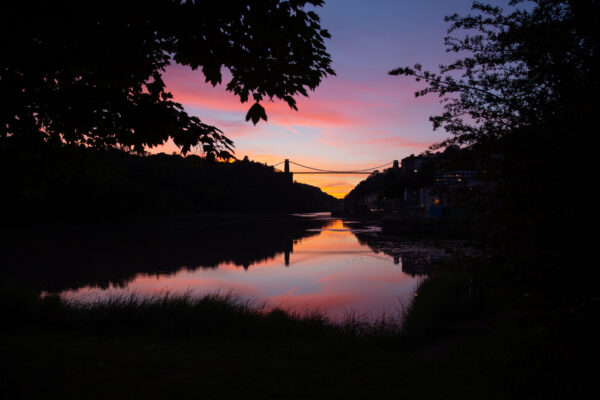 This was a close thing. I was at home one evening, exhausted and ready to do not much but watch telly, when I saw the colour of the sky through the window. I decided to take a chance on rushing down to my nearest photogenic sunset spot to see what the view was like, and I'm glad I did.
July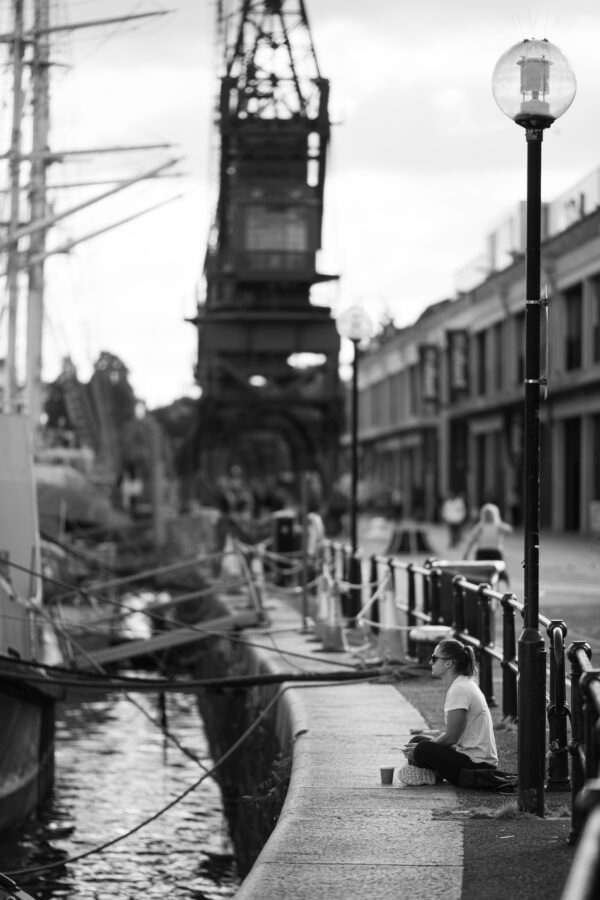 Another month, another harbourside snap. This was when I was taking my first tentative steps back toward working in the office again, and was taken on my morning commute. I like the meditative look.
August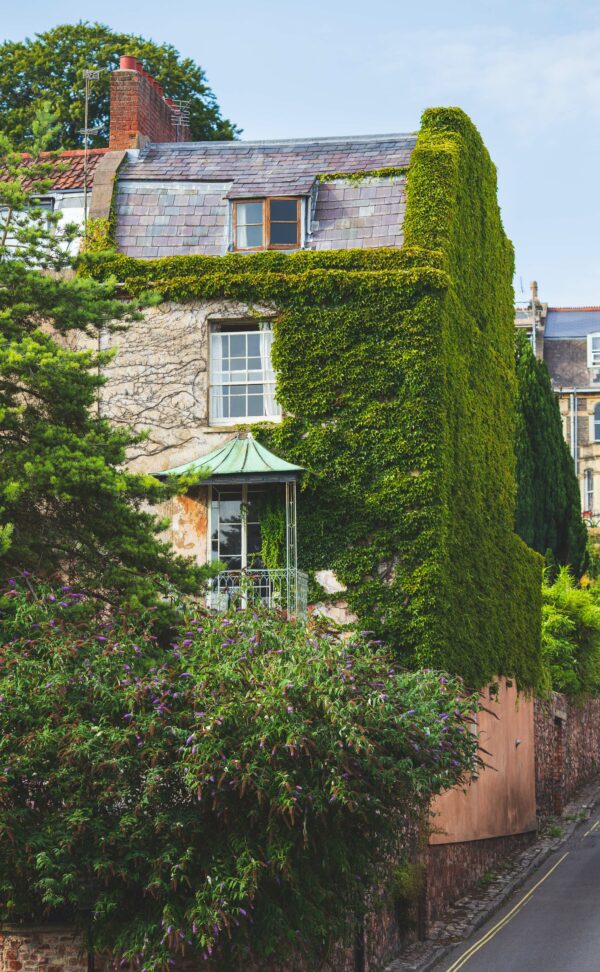 And another picture of the commute, this time from the way home. This house on the end of Freeland Place at its junction with Granby Hill, only a few minutes' walk from my front door, is always a looker, but on a late summer afternoon with the foliage in full effect it's pretty glorious.
September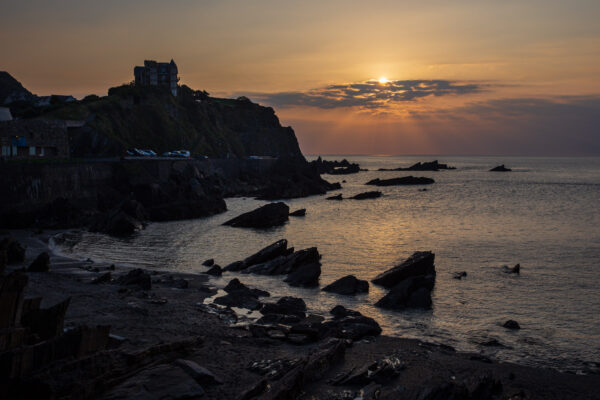 I took my first out-of-Bristol weekend away in two years back in September, heading for Ilfracombe for no other reason than that it wasn't that far away and I'd never been there before. This photo was hard work; I'd already clambered up Capstone Hill for the first time earlier that day, but imagining what the view would be like at sunset had me scaling it again in the evening. I definitely burned enough calories to justify having fish and chips afterwards.
October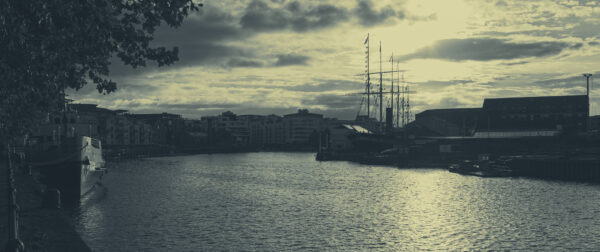 Another morning commuter shot. I probably got up late on this October morning, as I normally walk around the south side of the harbour, it being quieter and generally nicer than the north-side walk along the Hotwell Road during rush hour. On the other hand, sometimes the light is pretty spectacular on the north side. This is taken from near the Grain Barge in the Mardyke area of the harbourside along Hotwell Road. "Mardyke" apparently derives from its being a dyke on the margins, and that ancient name lives on in at least the Mardyke Pub and the Mardyke Ferry Steps landing stage. There's probably a few other references clinging on in the area.
November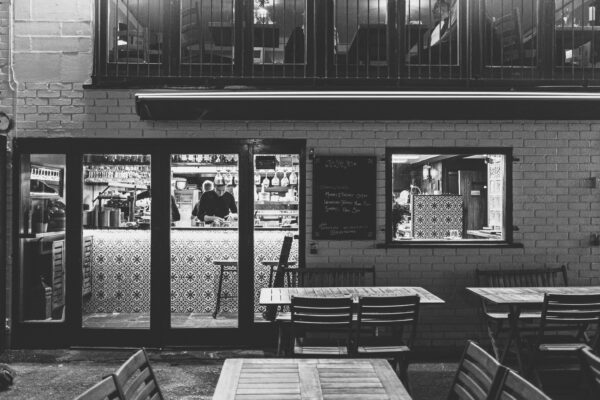 Another commuter snap. It didn't seem to take long this year from commuting in the dark in spring to commuting in the dark in winter. I'd been captivated by the cosiness and activity of the inside of the Olive Garden restaurant contrasting with the chill, still outside environs on a couple of previous evenings before I had a camera good enough to do it justice in the dark with me. Not bad for a hand-held shot on the little Fuji X‑100, I'd say. I think the sensor noise enhances the atmosphere a bit.
December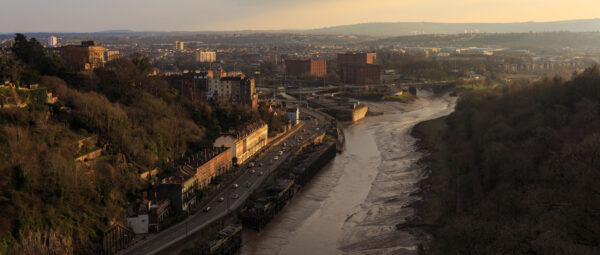 And here we are at the end of the year. This is from another of my One-Mile Matt wanders, this time across the river to Burwalls Road, then up, around Burwalls and back across the Suspension Bridge.
Because of Covid-19 you can only walk in one direction on each footpath on the bridge at the moment, but once I'd crossed the bridge from the Somerset side to the Bristol side and taken a few snaps looking away from town, I realised that the light would make the view from the other side pretty special, so I ended up crossing back over on the city side, then back over yet again to carry on to Clifton Village and home.
I do like a good cityscape. I chose one of the Panavision aspect ratios for this one, 2.35:1, as the scene seemed quite filmic.