It's not all about technology chez Matt. Sometimes the challenges I face are only as simple as some bits of wood. Specifically, these bits of rotten, twenty-year-old wood that constitute our decrepit bin cupboard door out front.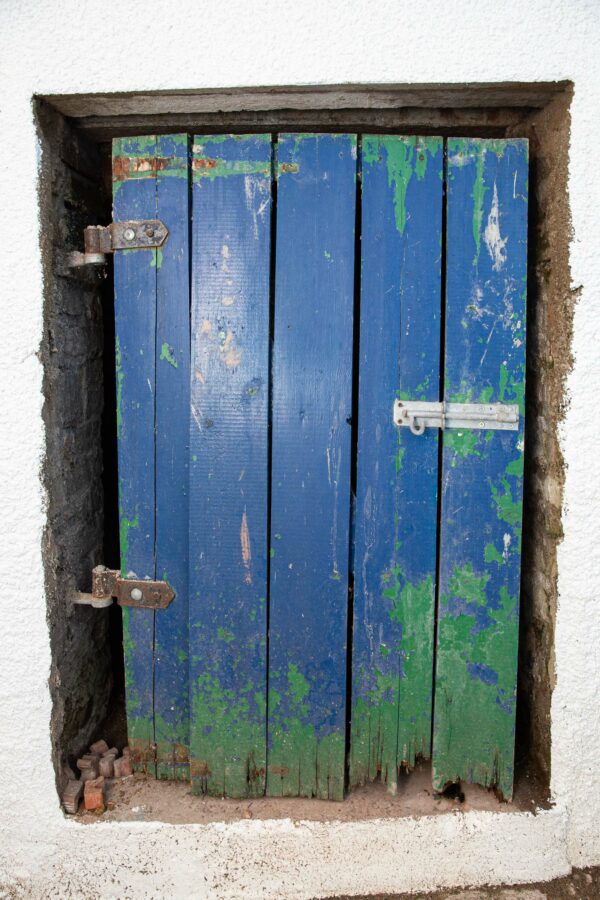 I walk past this every day, and, as is often the case with familiarity, its complete disintegration had somehow passed me by. Some recent renovations saw the rest of the area spruced up somewhat, and it suddenly looked even sadder.
I'm not sure what convinced me I should, or even could, make a new door from scratch, but somehow the idea took root.
A bit of homework (mostly browsing a fair few carpentry channels on YouTube!) and I got started. I used hand saws throughout, which made the experience feel more old-fashioned and craftsmanlike. Plus I have nowhere to keep a circular saw even if I had given in to the temptation…
Here's a gallery of the work in progress:
And here's the new door in situ, paint still drying here and there, but job done.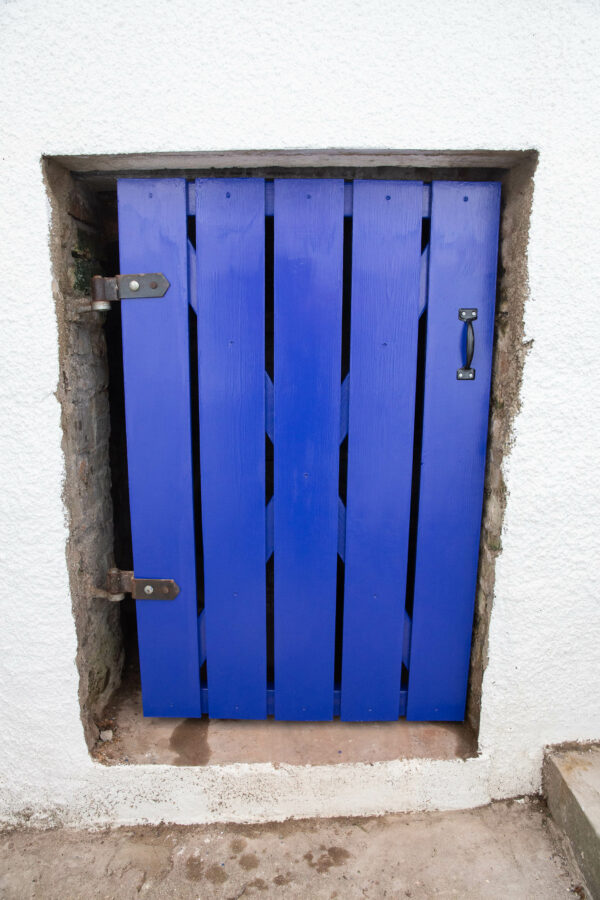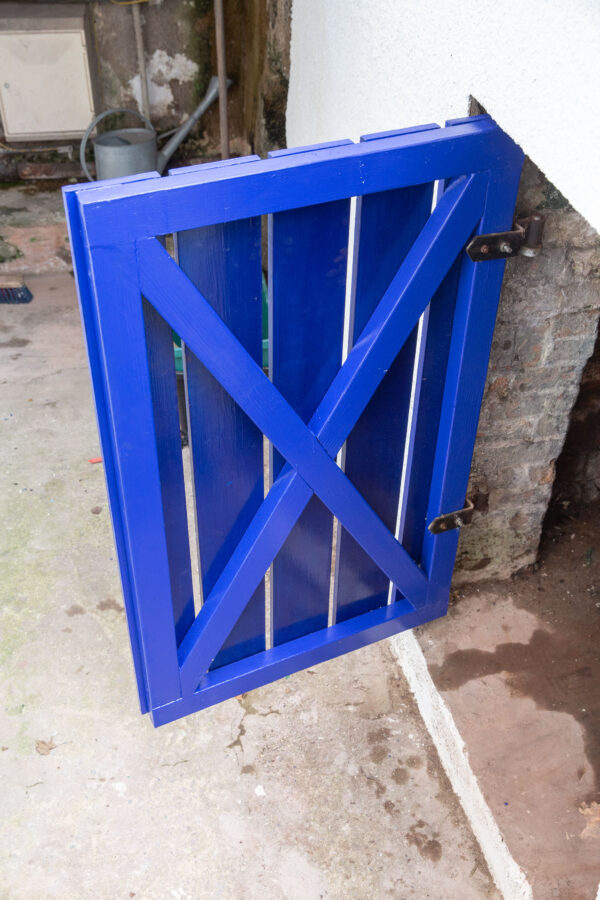 I'm pleased with how everything went. I leave you with two tips:
Do not buy B

&

Q's "Colours" exterior gloss paint. I think it might be the worst paint in the world. After about six coats on the facing planks I gave up on the stuff and instead used Ronseal's 10-Year Weatherproof Wood Paint, in Royal Blue1 gloss. It did exactly what it said on the tin, i.e. "paint", which is far more than can be said for the B

&

Q stuff.
If you enjoy watching experts do their thing better than you could ever hope to manage, woodworker Matt Estlea's YouTube channel is definitely worth a browse. I'm not saying my half-lap joints were any good, but they'd've been a lot worse if I hadn't watched a few of his tutorials first…
Presumably there were trademark issues with their original name of International Klein TARDIS blue… [↩]