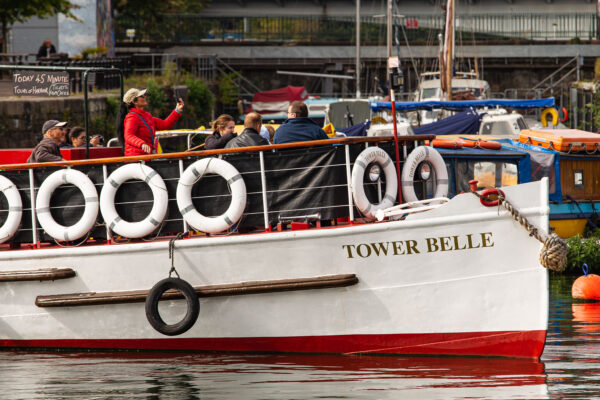 28/30 in my September photo-a-day.
It's nice to see some water-based tourism in Bristol again. The Bristol Packet's Tower Belle is at least big enough for some social distancing.
Bonus pic: I actually went out to see if I could get to Wapping Wharf and back in my lunch hour. I was just coming to the conclusion that I wouldn't be able to make it when I found Imagine That's converted horsebox at Bristol Marina. Apparently they're experimenting with their opening days at the moment, and Monday isn't one of their usual days, so I definitely got lucky.
Excellent flat white, made with coffee from my favourite roasters, Extract. Plus I managed to make it home in time to eat my lunch and finish the coffee just before my hour was up. This could be the beginning of a beautiful friendship…