So. Photo 30 out of 30 in my September photo-a-day. Actually, I'm going to cheat today and choose two photos from this morning to finish off the project.
I checked the weather yesterday, and it said it was going to rain all day for the foreseeable future, starting today, so I got out as early as I could manage this morning to avoid the worst of it. By happy accident I bumped into my friend Sarah down by Junction lock, so had a quick wander together before we both had to head to work.
Here's one from Ashton Avenue bridge which is very appropriate for Sarah (she's both @_pigeons_ and @Avon_Stories):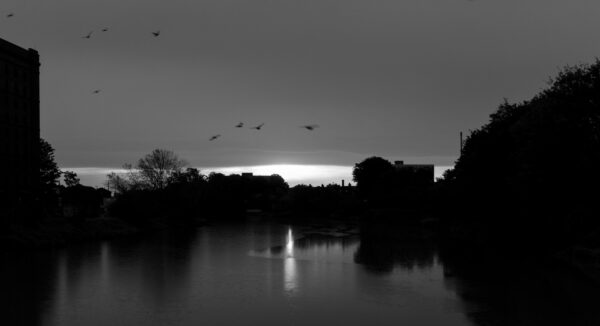 …and here's one of Cumberland Basin. I rushed out to catch this light when I saw it through the window, so I'm glad I managed to find something left of it.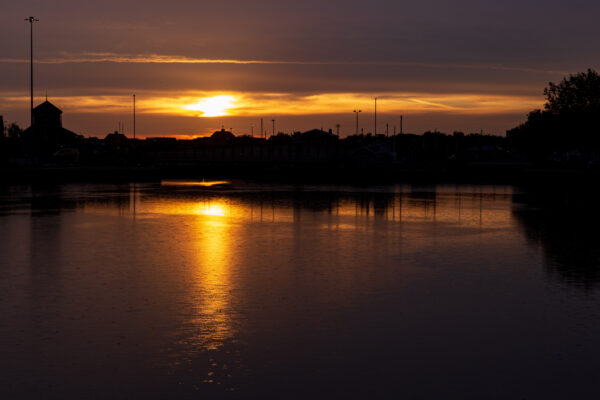 …and that wraps it up for September's photo-a-day project! I'm glad to have done it — I definitely got out of the house and into the daylight more often this month than any month since lockdown started — and maybe I'll do another photo-a-month when spring comes around.